Quoc Vo Productions provides a highly specialized, high quality and lower cost Entertainment Production along with a range of Technical and full Integration Services. Projects can be delivered on an individual contract basis or by a retainer production model whereby production teams are guaranteed to clients over a period of time with best practice process implementation. Our Technology Group ensures next-generation content production techniques are consistently at a high quality throughout the entire studio. This long term commitment and dedication is a key part of growing production values and services offered to our clients who consist of small independent developers through to the world's largest publisher studios. Leveraging the Quoc Vo Productions process, our clients can significantly increase their Production team's scale and efficiencies while markedly reducing overheads and total cost outlay, increasing profit margins and allowing for the full realization of a highly geared 24-hour development cycle. In this era of significantly higher development costs for the next-generation consoles and large scale Quoc Vo Productions product offerings, high quality and lower cost production solution offers our Partners a true competitive advantage.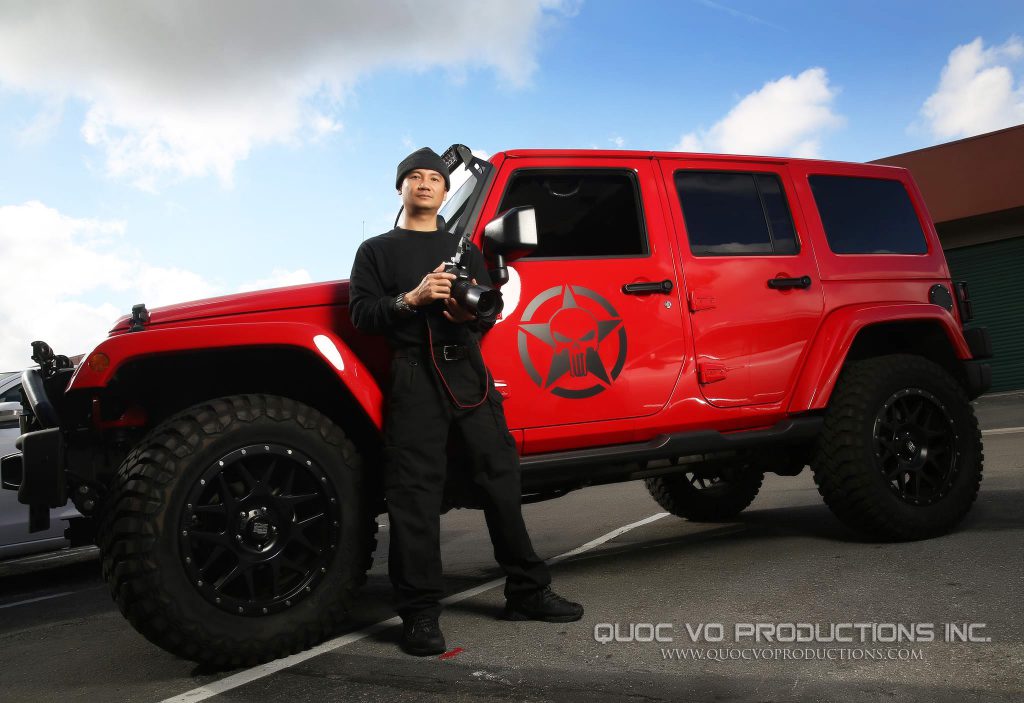 WHY CHOOSE QUOC VO PRODUCTIONS ?
Our passion for great storytelling drives our approach to each video project.
We make sure that your message doesn't get lost in a style that doesn't serve its master.
We are flexible and nimble, able to respond to tight turnarounds and impossible deadlines.
We are discreet, professional and trustworthy — accustomed to working with sensitive materials for high profile clientele.
Our award-winning creative team brings deep experience across all phases of the video production process.